We value our patients' experience at Bower Chiropractic. If you are currently a chiropractic patient, please feel free to complete the following Client Experience Questionnaire. The Questionnaire is in Adobe Acrobat format, and requires the free Acrobat Reader to view.
Download & Print Questionnaire
Dr. Leigh Bower
Your Middletown Chiropractor
---
My story is one of a stone sculptor. This may be a trade that is uncommon, but unfortunately the back pain that I have had to endure over my 32 year career is not. The difference for me is I met Dr. Leigh Bower, and he has changed my life. When I first walked into his office I had a limp and a huge knot in my neck. It caused me so much pain I could not get a full night's rest, only short, desperate intervals. After he adjusted me; the knot in my neck disappeared, and I was able to walk straight again, but the best thing was that I was able to get a full nights rest. Later I developed foot pain. I went to two other doctor's and they told me I had a heal spur. When I brought it up to Dr. Leigh, he looked at it and told me I had fallen arches, fitted me for orthotics, and the pain I had been experiencing for six months was gone in two weeks.

Recently I took up golf, and I tried to mimic Tiger Woods. In the process, I ripped a rib out of place. It was so painful it made me look like the Hunchback of Napa Valley. I foolishly tried a chiropractor close to where I live and after three attempts he told me I needed to get an MRI. My pain was getting worse and I knew I had to drive to see Dr. Leigh. He made an immediate and accurate evaluation and I walked out of his office upright once again. Eight adjustments later he cured me from the worst back pain I have ever experienced.

May God continue to bless you Dr. Leigh.
Miles Metzger, Sculptor in St. Helena, CA
---
DR. LEIGH BOWER = HEALER
I started seeing Dr. Bower eight years ago for a chronic lower back problem and a severely tight neck(whiplash accident). As my condition began to improve, other members of my family began their chiropractic treatments. This is where it got interesting. Miracles occurred. I'd like to share some of them with you.

My son Kelly suffered from allergies and was developing serious asthma and was miserable. He was missing too much school. After just a few months of chiropractic adjustments, Kelly's asthma was gone! His overall health improved. He made the football team, and then something else happened, Kelly got smarter. Kelly had been a "remedial" student since first grade. Imagine my surprise when he made the honor roll.

Now for my son Terry. Ter was at a rival school playing basketball when there was a scramble for the ball which ended up in a "monkey pile". When Ter went to get up, he couldn't move one of his legs as his knee cap was shoved up two inches above where it should be. Luckily, instead of his school taking him to the emergency room, they took him to Dr. Bower. GOOD THING! Within minutes, Dr. Leigh gently re-adjusted his knee cap, and Terry walked out of the office as if nothing had happened.

As for me, my left arm was dislocated at the elbow during a sparring drill for karate class. It had been a problem since and I thought it was irreparable. One day I mentioned it to Dr. Leigh. He took my arm, performed one move and what a "pop" that was! My arm works fine now. As for my lower back problem, it was actually my left hip that was shoved down and back from years of carrying school books and babies. To repair it, Dr. Bower systematically pulled my leg out of the pelvic girdle to realign everything. Now my pain is gone, my posture has improved, and my toes even line up when I stand.

By now I have become a firm believer in the chiropractic methods. Plus, I know it's more than just a spinal adjustment, it's a whole body thing. So stop your suffering, stop taking pills, and remember...when something goes out, the doctor is in.

Thank you Dr. Bower! I think we just might make it now.
Peggy Drake & Family, Cobb, CA
---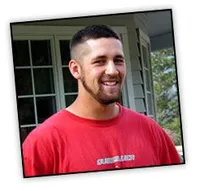 I am a pitcher at Solano college. I went to Dr. Bower when I developed low back pain, and he helped me with that, but to my amazement my fastball improved by 2.3 mph. Dr. Bower explained to me that my muscles are getting more electrical impulses, because he took the pressure off the nerves as it exits the spine. I can understand why olympic and professional athletes get checked on a regular bases. I will continue to see Dr. Bower because I want every advantage I can get to help me in the future.
Kris Cole
---
I have been going to Dr. Bower for a little over a year now. My complaints were neck pain, low back pain, and I was starting to develop a hump in my upper back. My grandmother had a severe hump, and I didn't want to end up like her. Initially; I went to a medical doctor, and he told me that there was nothing that could be done. I wasn't going to accept that! Then I met Dr. Bower, he took x-rays, and told me that he could help me with my hump and other complaints. I no longer have a hump and virtually pain free. I have had many positive experiences with Dr. Bower and have taken on a new lifestyle of "staying well", rather than waiting until I'm broken, and trying to get well. I will never go back to being in pain like I was. Thank you Dr. Bower for helping me get back to the true me.
Lori Castellanos
---
My mother started seeing Dr. Bower and saw kids being treated in his office. She asked him if he worked with kids that have asthma and migraines. He told her that he has had great success with these problems. Before I started seeing Dr. Bower, I would miss 2-3 weeks of school a year. Now I don't even miss a week, and if I do it isn't because I'm sick.
I like going to Chiropractor because it makes me feel better, and it feels good. At first I did not want to go because I thought it would hurt, but now I can't wait to be checked. My favorite adjustment is the neck, it always feels better after it's been adjusted. I can't imagine how I use to feel, Thank you Dr. Bower for helping me become stronger from the inside.
Karen Castellanos
---
My name is Bill Thompson and I have been a patient of Dr. Bower's for seven years. When I started my chiropractic care I suffered from a variety of ailments, bad rotator cuffs, four bad discs and severe allergies.

After seven years of weekly visits, i no longer need allergy medication and I take less pain medication while leading an extremely active lifestyle. I am sixty-one, but I feel more like forty-one. Dr. bower has changed my life 100% for the better. I would recommend chiropractic care for anyone willing to try an alternative to heavy pain medication or surgery.
Bill Thompson